Done Right. Done on Time. Done with Pride.
American Electric Construction brings a strong mix of industry expertise to our region: industrial, commercial and large residential. We understand the technical demands in each category and we understand the big picture challenges to managing projects at every scale.
Our objective is to deliver a partnership that leads to peace of mind, no matter the challenge you bring us. Count on specialists in each category of construction, and more — count on a culture that promotes individual growth, team unity and relentless devotion to perfection. Our clients rely on us to tackle their project with an ownership mentality, as if success for the entire thing rests on our shoulders.
Hard Work
It comes easy when you love what you do. Our philosophy on the subject is simple: with each new project, the only thing we expect of our team is their finest work ever. We do what it takes, we put in the effort, we get it done.
Dependability
We appreciate what it means to run a business. That's why we take an ownership mentality with every project. Whatever challenge you throw at us, we intend to tackle it as if the entire job depended on us.
Loyalty
Our expertise is electrical. But our commitment is people. We know relationships are the most important connections we make. And our success is a result of a servant's heart: we take care of those we serve, both on the job and in our shop.
People First
It's a simple concept: if you want to work for the best, work with the best.
We've been in the business long enough to understand that excellence on the job is a matter of culture. That's why we keep our devotion to both clients and staff on equal footing.
When you take care of one, you take care of both. The results speak for themselves.
With a staff of more than 30 personnel and over 40 years' combined experience in our leadership team, American Electric Construction has mastered more than the electric trade. We've mastered team building. We promote a healthy work/life balance and pride ourselves in a team of electricians that like working together, like learning together, and like pushing each other.
That's a win for everyone. And it's a reason some of the finest general contractors and developers keep calling us. We invite you to give us a ring, too.
Leadership Profile
Jay Van Voorst, Partner
With more than 20 years' experience as an electrician and business leader, Jay is responsible for partnering with customers, managing multiple simultaneous projects and teams, growing the region's finest young talent and developing a culture of excellence that puts American Electric Construction's ahead of the pack in complex electrical projects. A life-long electrician, Jay grew up in the trade with a father who owned an electrical contracting business. Prior to purchasing American Electric Construction, Jay spent years in the wholesale side of the business. He understand all aspect of the electrical construction trade and takes pride in ensuring his teams fit seamlessly into the bigger picture of general contracting. You'll find him spending his free time devoted to his family, church, and community. He's both an avid boater and fisherman, as well as a "fisher of men" who has investing countless hours in worldwide mission work.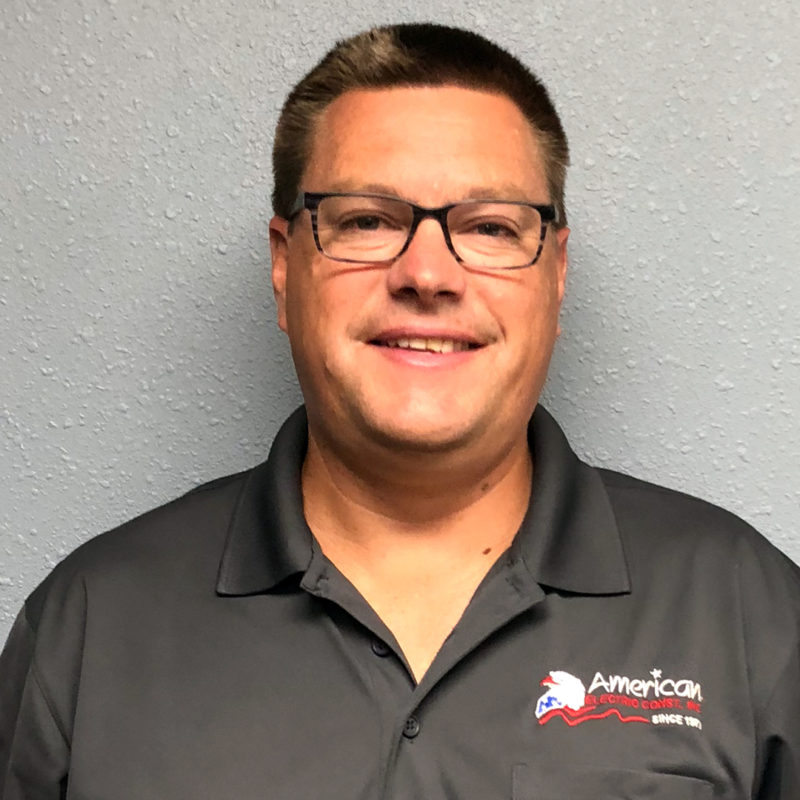 Leadership Profile
Jeremy Mulder, Partner
A partner since 2012, Jeremy is one of the most seasoned members of the American Electric Construction family, having served more than 20 years at the company. He's responsible for estimating, project management, team leadership and mentoring our apprentice electricians. He brings a unique expertise to large industrial and commercial project. Jeremy places a strong emphasis on work-life balance with a commitment to focusing on the well-being of his staff. In his free time Jeremy likes to hunt, shoot traps and camp with his wife and young daughter and son.